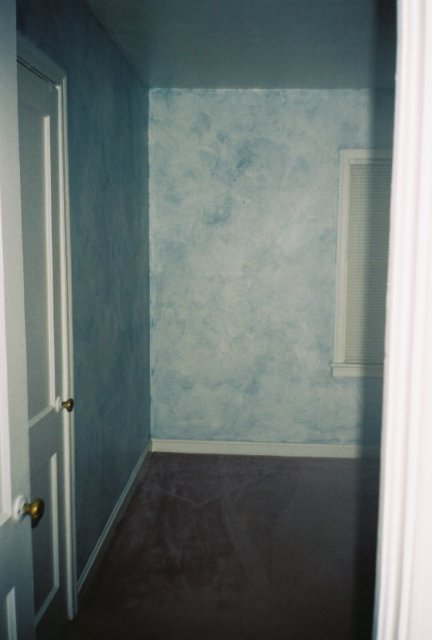 These are some older pics from when Jan painted my bedroom -- fall 2001, I think.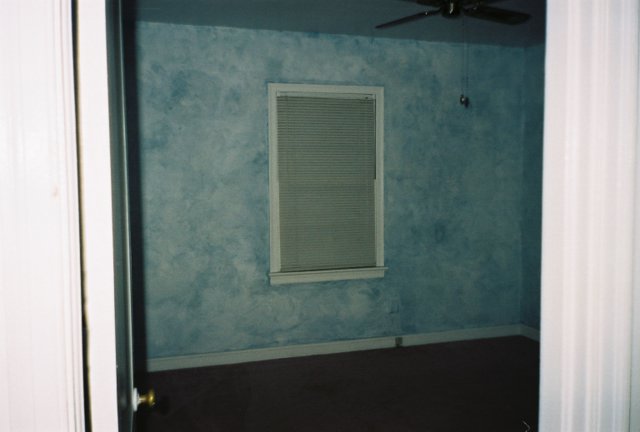 Look at the nice paint, and the refinished floor.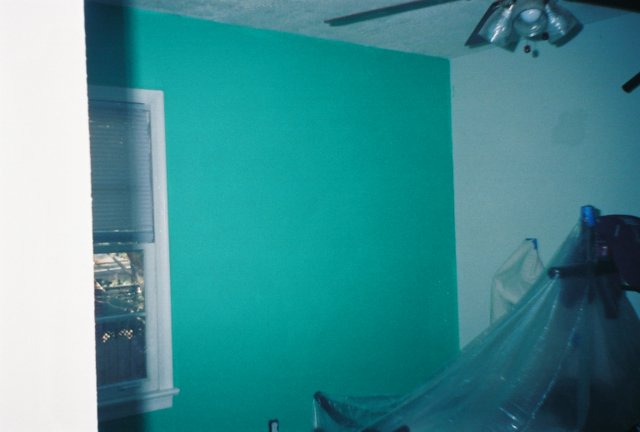 I'm converting the back room into Renee's home gym. Since I'm moving everything around, might as well paint it, right? Look at the interesting primer color...

You can see the real paint color in the center, and the primer on the rest of the walls.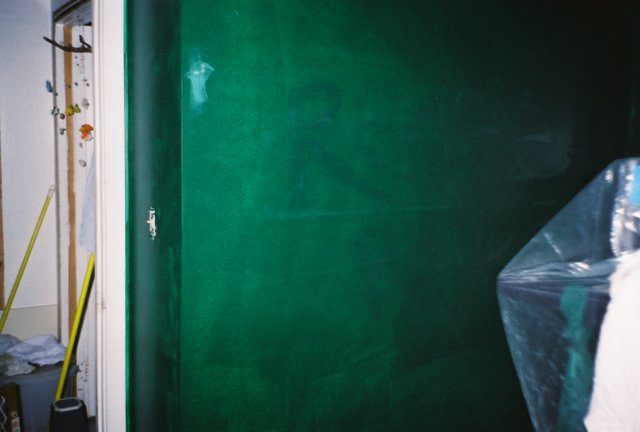 First coat of paint is complete. Jan was so kind as to paint "Renee Rocks!" on the wall for me while she was working on the living room. You can kind of make it out in this picture. [ November 2002 ]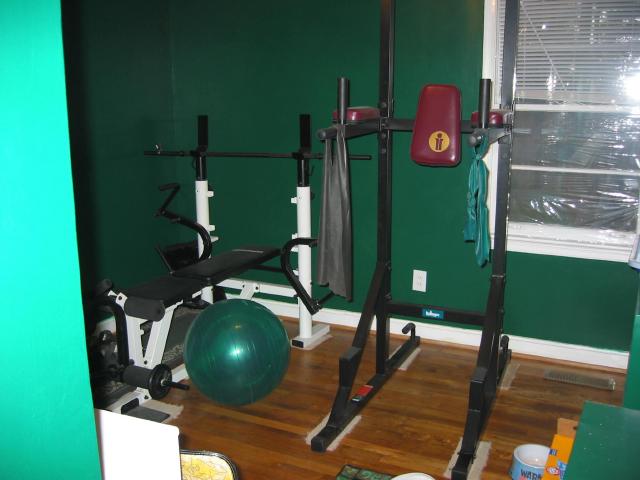 And here it is completed!